Kulturhuset in Lyngby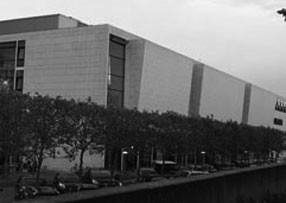 Lyngby Kulturhus houses a cinema complex consisting of 11 cinemas in different sizes; the smallest has just over 100 seats and the great hall has about 500 seats. You can buy tickets at the ground floor foyer and the staircase in the middle of the foyer, will lead you to the cinemas on the 1st and 2nd floors.
The big square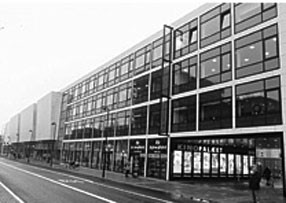 Anita Jorgensen´s sculpture is located at the big square between Magasin and the main entrance of Lyngby Kulturhus. The sculpture completes the well designed square. Towards Klampenborgvej Viera Collaro´s colored sculpture is illuminated when darkness falls on Kgs. Lyngby.